Americans for the Arts Recognizes Catherine Widgery for Outstanding Public Arts Projects of 2015
Catherine Widgery's Passing Storms Is Honored Today by Public Art Network Year in Review LOS ANGELES (June 20, 2016)
Artist Catherine Widgery is honored by the Public Art Network Year in Review for her work, Passing Storms. Americans for the Arts, the nation's leading nonprofit organization for advancing the arts and arts education, honors 38 outstanding public arts projects created in 2015 through the Public Art Network (PAN) Year in Review program, the only national program that specifically recognizes the most compelling public art. Widgery's work was chosen from 260 entries across the country and recognized on June 17th at Americans for the Arts' 2016 Annual Convention in Boston.
Inspired by the natural environment, Passing Storms, which consists of two sculptural components, Rain and Cloud, portrays the changing weather as metaphor for unpredictable and shifting states of mind. The location for Passing Storms is a psychiatric hospital and the art is installed in two of the outdoor courtyards to be visible for contemplation and inspiration both from the inside and outside.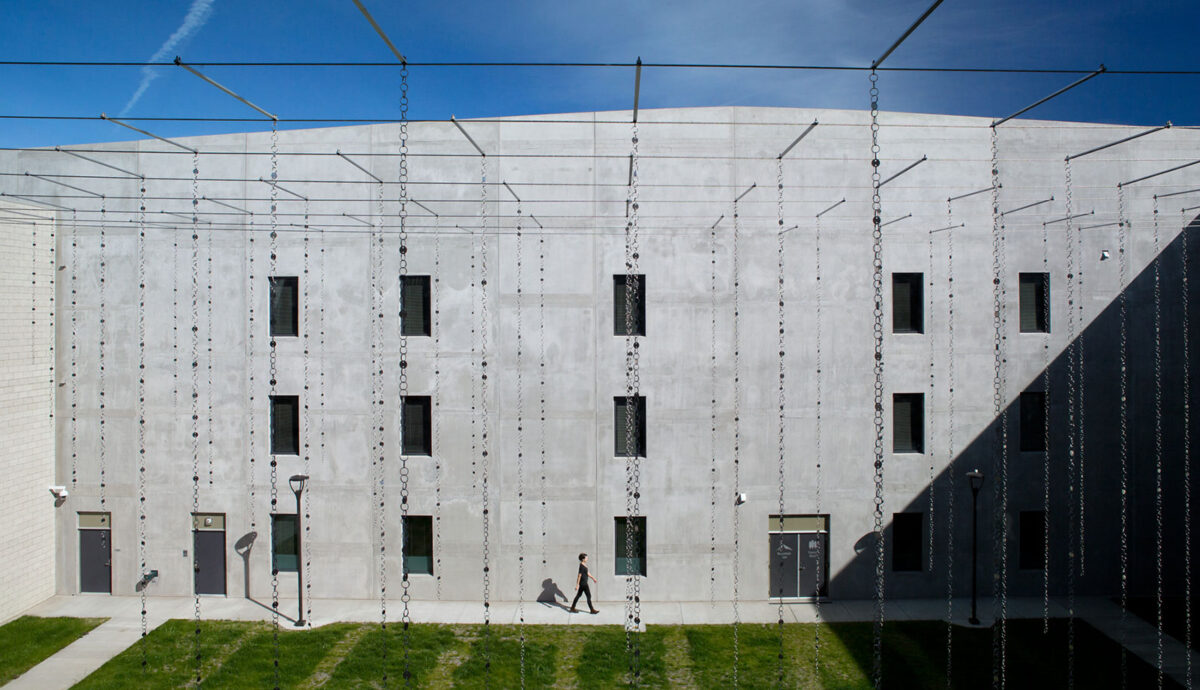 Rain is in the Prairie Quad and Cloud in the Valley Quad. Rain appears as a storm of silver animating the space. Lines of stainless steel discs and rings catch the light and move gently with the wind. These lines streaming down are meditative acts of serenity on calm days and an expression of turmoil when the winds escalate– reflecting our interior as well as exterior realities.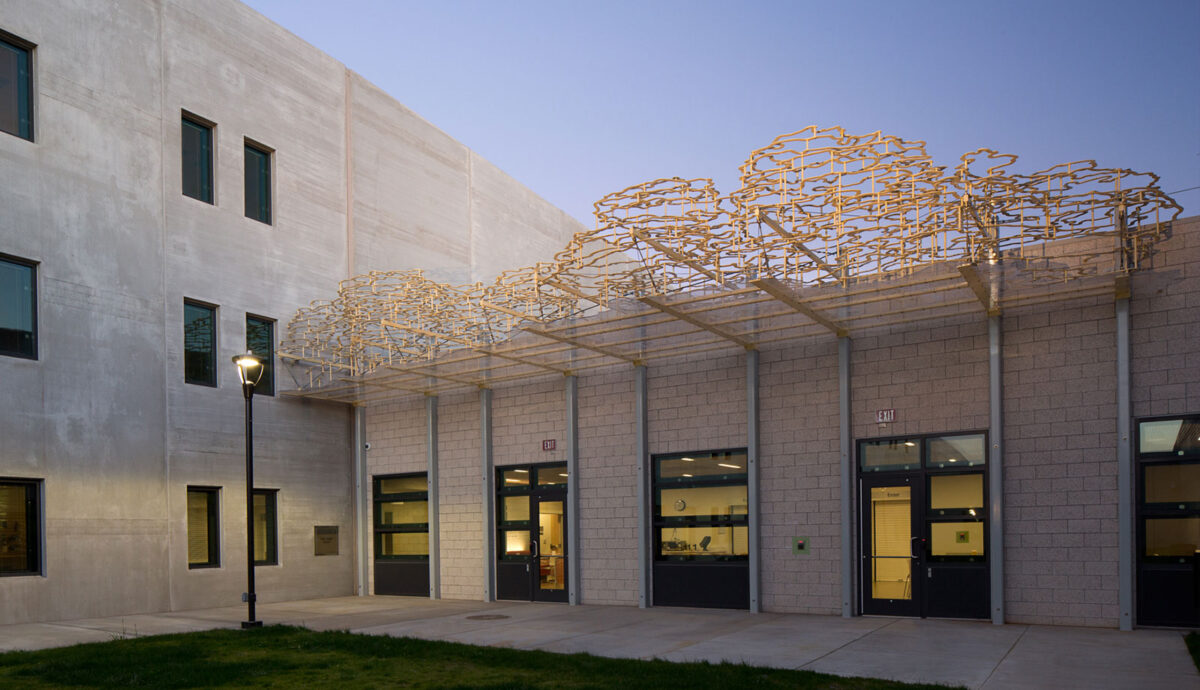 Cloud is installed as a rain shelter through which we can see the sky. The deconstructed cloud formation is like the tangle of the brain. Layers and depths emerge bit by bit as the sun catches the sculpture in stages suggesting unfathomable and complex thoughts and emotions. Yet as light plays across the art in its ever-changing dance, it embodies reprieve and a moment of grace.
"The Public Art Network Year in Review selections illustrate that public art has the power to enhance our lives on a scale that little else can. Whether subtly beautiful or vibrantly jolting, a public art work has the singular ability to make citizens going about everyday business stop, think, and through the power of art appreciate a moment, no matter how brief," said Robert L. Lynch, president and CEO of Americans for the Arts. "I congratulate the artists and commissioning groups for these community treasures, and I look forward to honoring more great works in the years to come." The 2016 PAN Year in Review jurors were Lucas Antony Cowan, Public Art Curator of the Rose Fitzgerald Kennedy Greenway Conservancy in Boston; Constance Y. White, Lead Creative of SLDcreative in Dallas, Texas; and Franka Diehnelt, Co-owner of merge conceptual design in Santa Monica, California.