CODAmagazine: Kinetic Art
Pass Through the Land, 2001, Invest Stadium, Denver, CO. is featured in the April issue of CODAmagazine. Kinetic Art features 25 spectacular design + art projects which utilize energy, gravity, water, and wind to create artwork forever in motion. CODAmagazine is published 10 times a year by CODAworx.
See April issue of CODAmagazine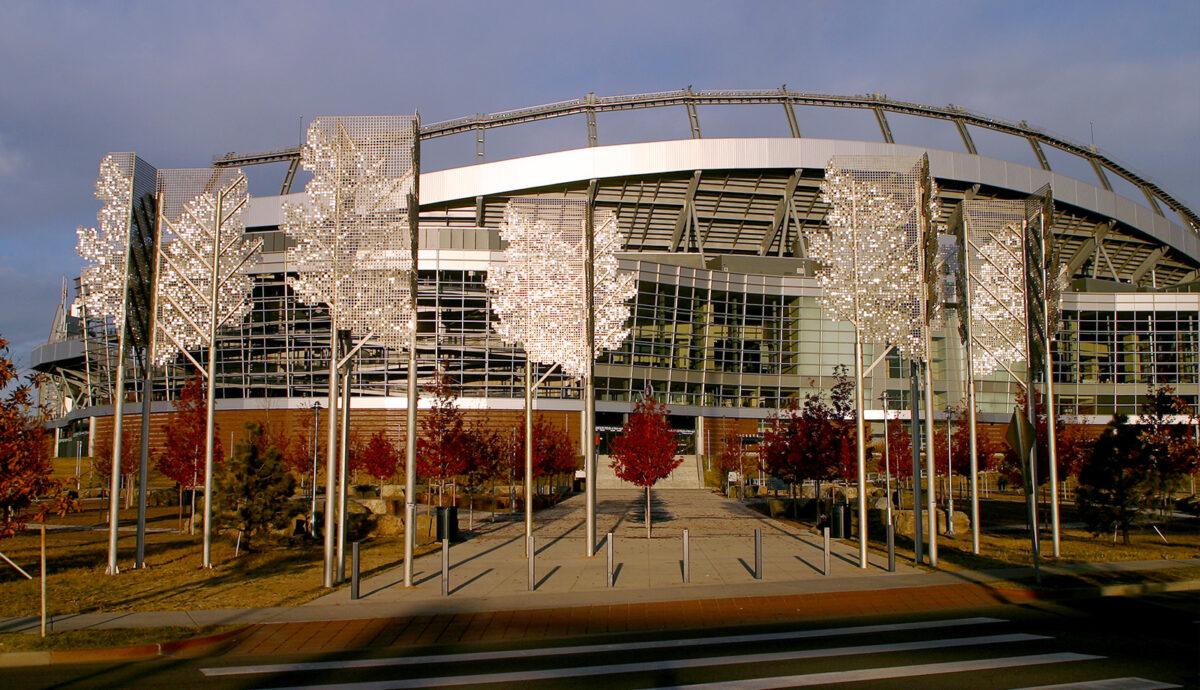 Pass Through the Land is an environmental work that brings the textures, colors and forms of the Colorado mountains to a 300′ circular park forming a modified labyrinth providing seating and a gathering place beneath the trees for those who attend stadium events. As a gateway element at the entrance to the park Aspen Towers has five 28 foot tall towers that suggest a grove of aspen trees. The silhouette of the aspen foliage is created from round stainless discs that tremble in the wind animating the grove with a shimmering light and wind chimes of different tones.